The Guitar Tunes App
---
Guitar Tunes is an app for your mobile device. It connects to your Fretlight via Bluetooth, just like a wireless headset. We built a completely new way to learn your favorite songs and improve your guitar playing skills. A virtual fretboard displays real-time fingering positions for every guitar part while you're listening to the original artist recording. No "MIDI", no "sounds like", no "in the style of", just the REAL song. You also have access to video lessons and an extensive free chord & scale library. And of course, it lights your Fretlight guitar every step of the way.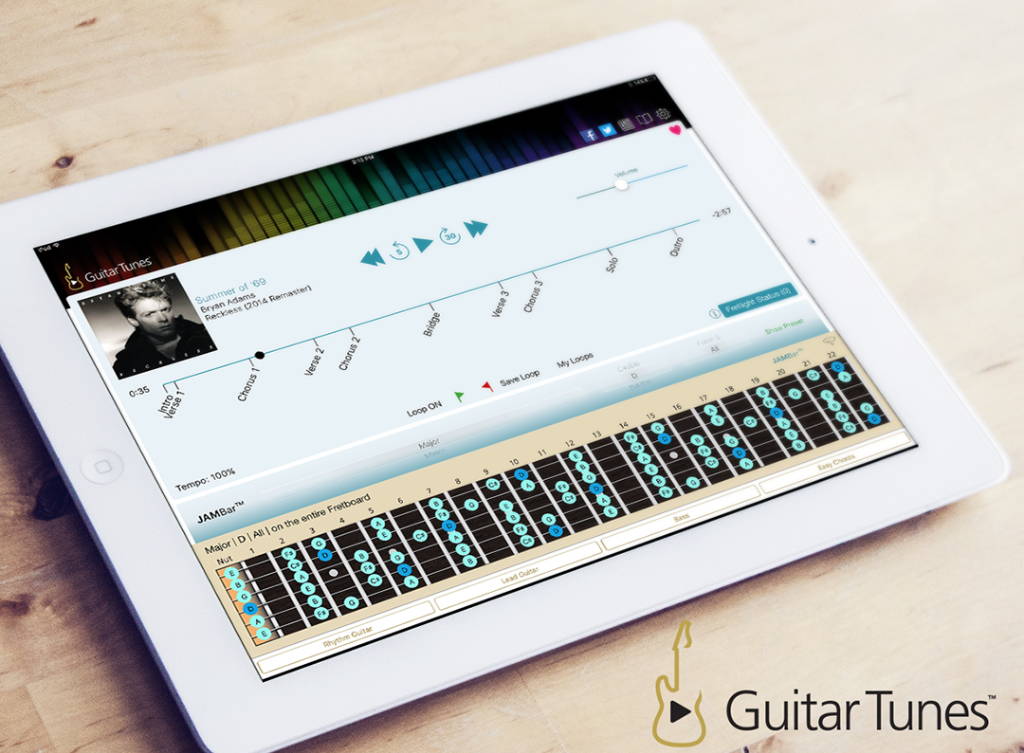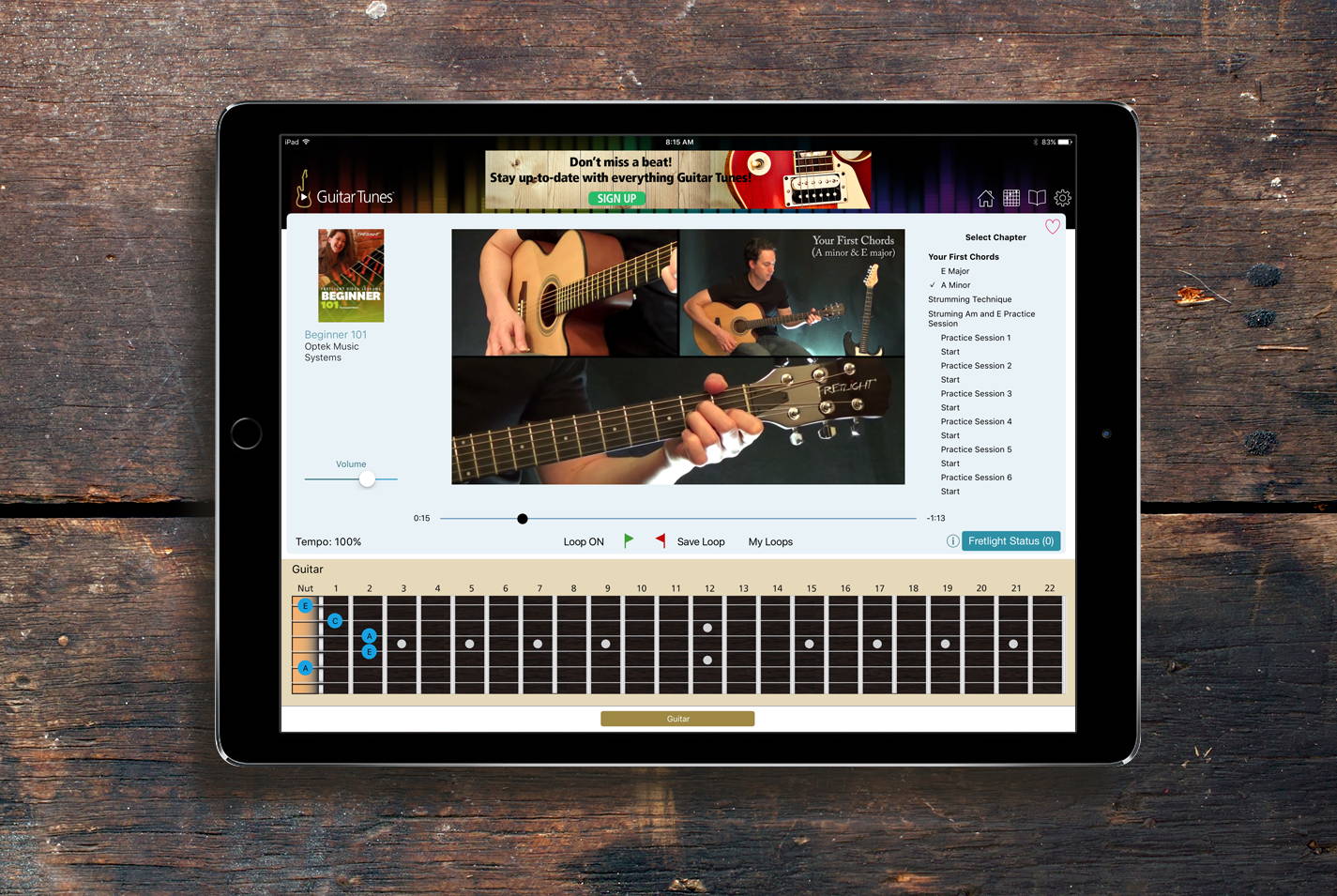 Video Instruction at its Best
---
In addition to songs, you'll find an extensive library of Fretlight video lessons, Hal Leonard video lessons and Quick Lick video lessons. Every video includes professional instruction, and best of all; fingering positions for everything you see a teacher play is instantly displayed on the Virtual Fretboard and your Fretlight guitar. You also have tempo and looping controls, as well as the ability to step through those difficult leads one note at a time so you can learn at your own pace.
Extensive Chord & Scale Library
---
If you're already a player looking to improve your lead and rhythm skills, Guitar Tunes has a variety of progressions we call Jam Alongs. Jam Alongs come in differnt musical styles.
Guitar Tunes suggest several scales for you to use to improvise over the solo. They already in the correct key so just start playing. Or you can also choose from other more advanced scales. And if that's not enough, Guitar Tunes even gives you the chords for the progression as well as inversions of those chords (another set of chords mostlikely higher up on the neck), as well as allowing you to light up the chord tones on the entire neck as they change throughout the song.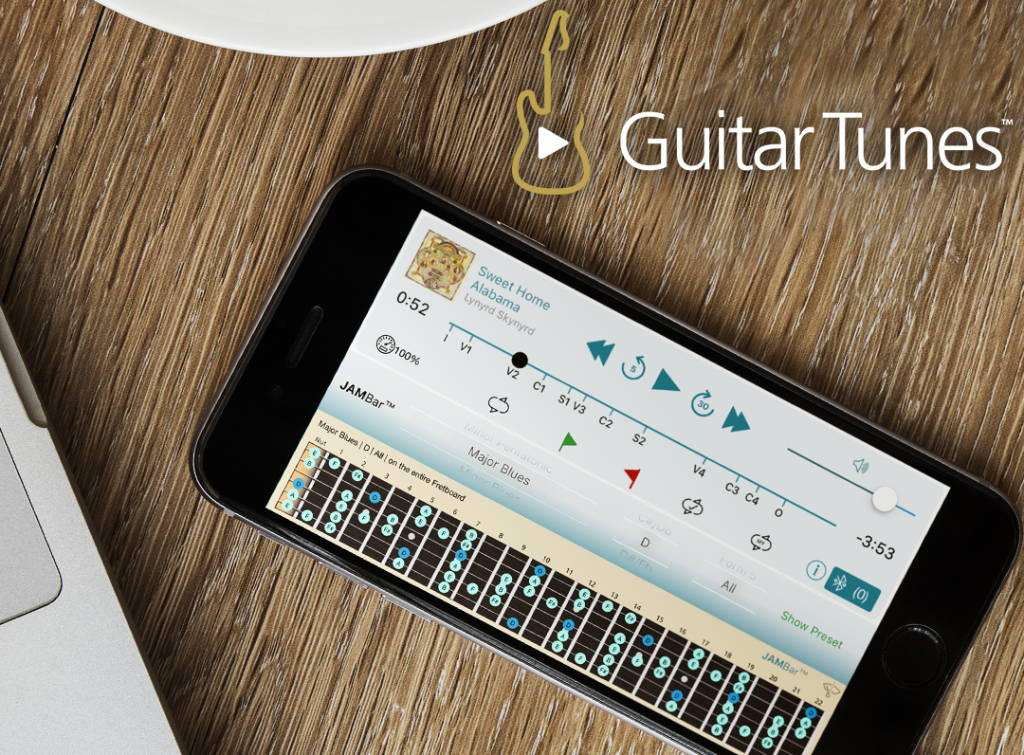 ---