Software
Use your PC or Mac Computer
Use Your Mobile Phone or Tablet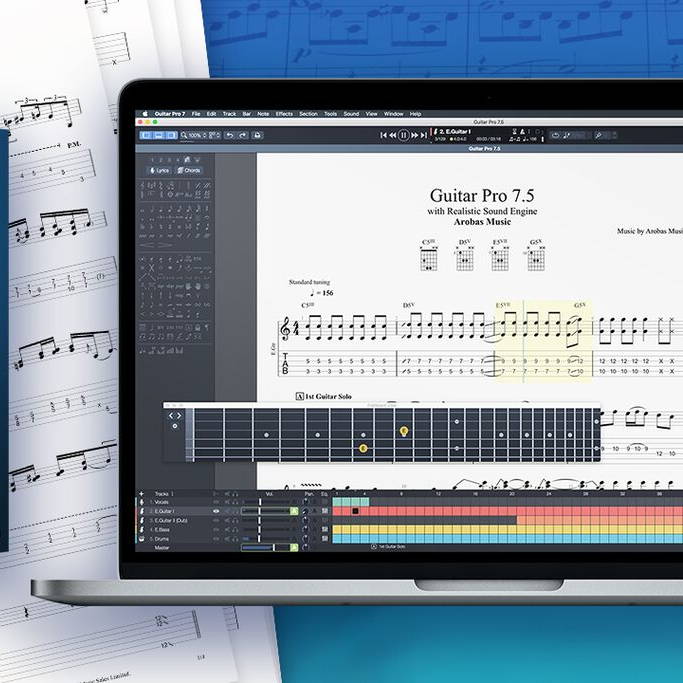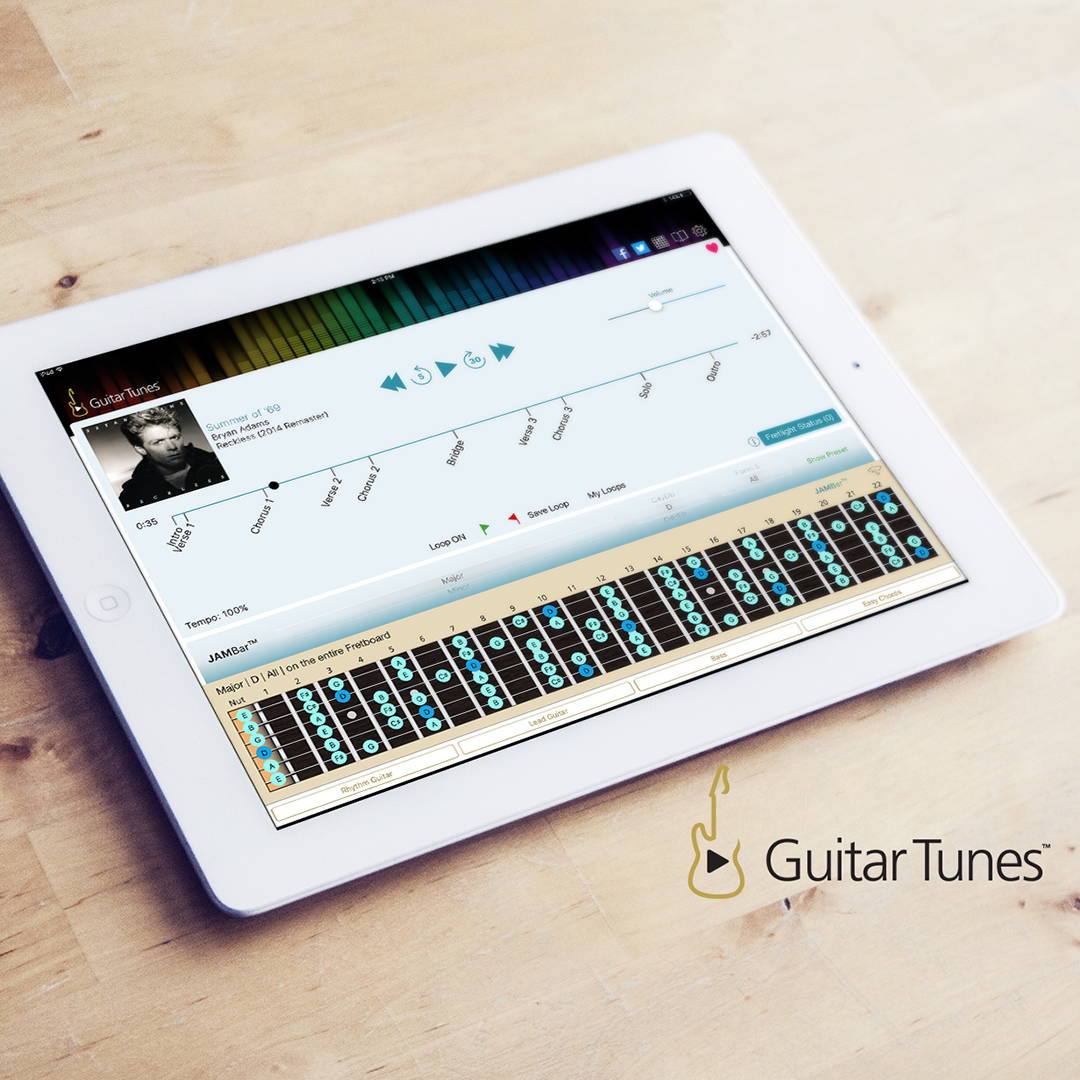 ---
Connecting to your laptop/desktop gives the screen real estate you need to navigate, create and play thousands of free tabs found online. Guitar Pro 7.5 is the premier tab program and now its Fretlight wireless compatible.
Connect to your PC or Mac computer via Bluetooth and watch the magic happen. As the tab on the screen plays your Fretlight lights the way easily and clearly for you to get it right the first time. Slow it down, loop it, even light up a scale over the song you're playing so you can improvise.
Mobile devices give you the freedom to move. Connect your Fretlight guitar via Bluetooth instantly to your iPhone, iPad, Android Phone or Android Tablet. Apps, like Guitar Tunes and Guitar Pro Mobile power the Fretlight.
Take an interactive video lesson, learn songs with the actual recording as the backing track, play tablature, learn chords and scales or jam and improvise over a progression. All the while your Fretlight is lighting up and showing you exactly where to put your fingers.