How to Use Guitar Pro - Helpful Tips
Where do I get Tabs/Songs from?
There are two places to get tabs. You can purchase them from My SONGBOOK or you can download them from the Ultimate Guitar website. MySongBook has thousands of very accurate tabs, professionally created but you pay for them. They do have bundle deals and different offers available. Ultimate Guitar has millions of tabs which are FREE because they are user created and uploaded. Each tab is rated by the community. The more stars and downloads it has, the accurate it probably is.
How do I slow down the tempo?
In the upper right hand area of the screen you will see a tempo icon. Click the small arrows to the right of that and a drop down menu will appear. Choose your tempo.
How do I loop a section of Tab?
In the upper right hand area of the screen you'll see a loop icon. Click the icon to enable/disable looping. To set a loop simply highlight an area and drag the area to the size you want.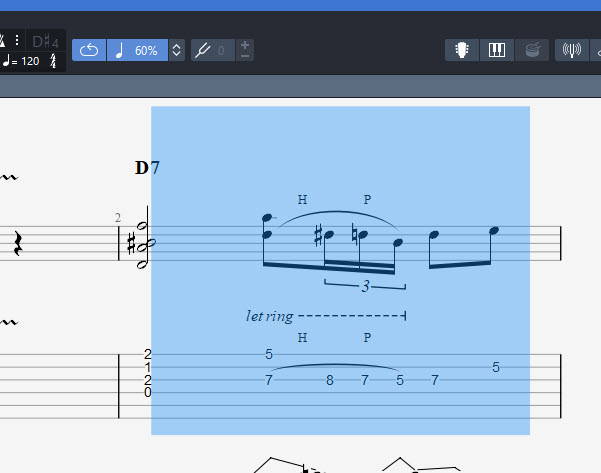 What are the computer requirements for GP8
Windows 8/10
Mac OS X Yosemite 10.10 or later
Bluetooth 4.0 (Known as Bluetooth BLE)
What languages are available in GP?
The software is available in English, French, German, Italian, Japanese, Portuguese, Russian, Spanish, Swedish, Traditional and Simplified Chinese. Translations in other languages will be provided in the next software updates.