Understanding the Options when Ordering a Fretlight Guitar
After choosing your guitar, you'll notice that there are several dropdown boxes which give you options when ordering a guitar. Let's review what each of those options entails:
---
The Katana Fret-Level Service

By choosing to purchase a Katana Fret-Level service for your new Fretlight, you're insuring that your guitar will play better than 98% of the guitars out there. That's right! We're very confident in this technology. We've seen it in action on our tech's workbenches and we've played the guitars that have had it done. It's simply amazing.
Customers are raving about it. Our techs take some extra time to perform a Katana Fret-Level on your new Fretlight prior to shipping.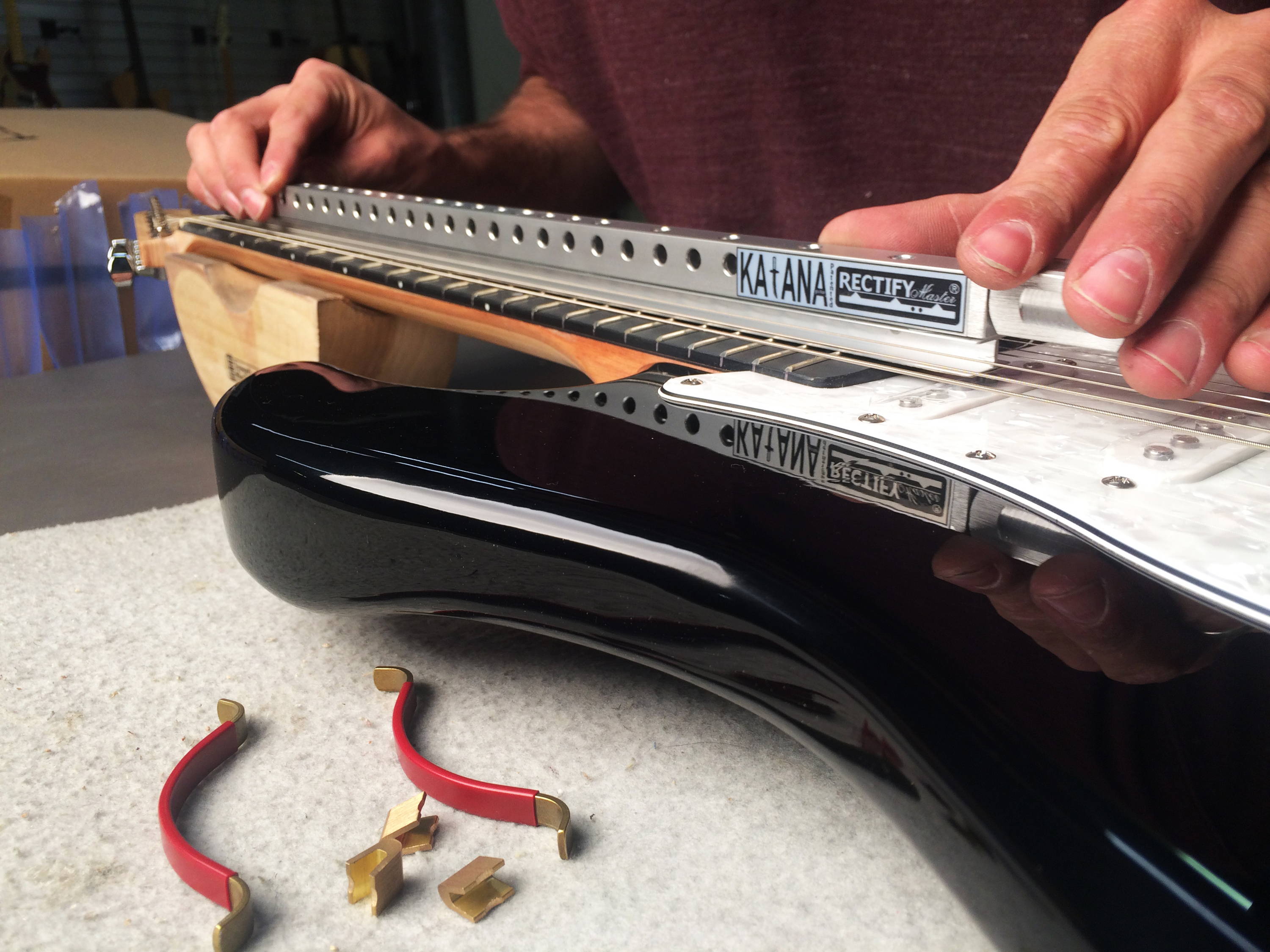 ---
The Dean Markley Strings Option

Dean Markley Strings (and guitar cables) are the best the industry has to offer. We've had a close relationship with the Dean Markley folks dating back to when they were located in San Jose CA. Once you feel and hear Dean Markley strings on your guitar, you won't want to play anything else. That's because Dean Markley believes in quality.
Every pack of strings delivers a consistent brilliance in tone and feel. With this option your purchasing two sets at a discounted rate. We'll install one set on your new Fretlight, and we'll put another set in with your guitar for a few months from now when you're ready to change strings. You can't go wrong.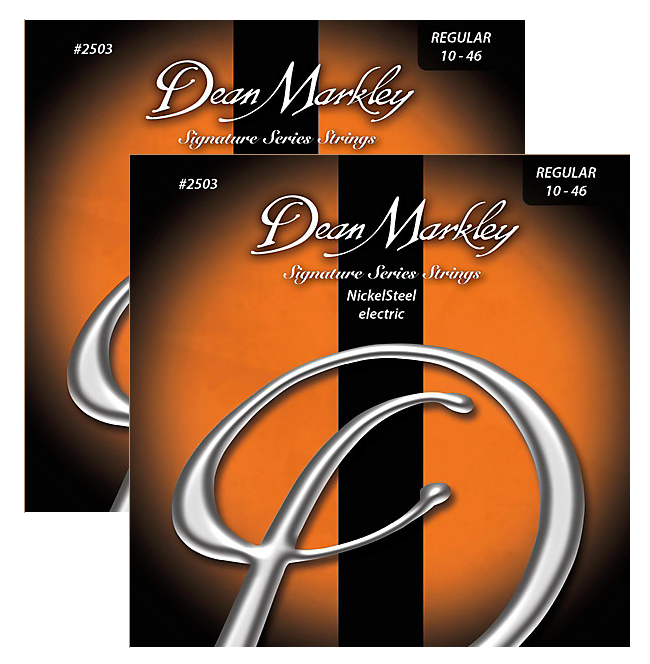 ---
Software Option
Guitar Pro 7 is software for your PC or Mac that allows you to play tablature, downloaded from the internet for free, and see it light up on your Fretlight Guitar. Arobas, the makers of Guitar Pro 7, are the premier designers of this amazing software.
Your Fretlight connects to your computer via Bluetooth and reacts instantly to the tablature being played. You can choose PC or Mac at this option as well.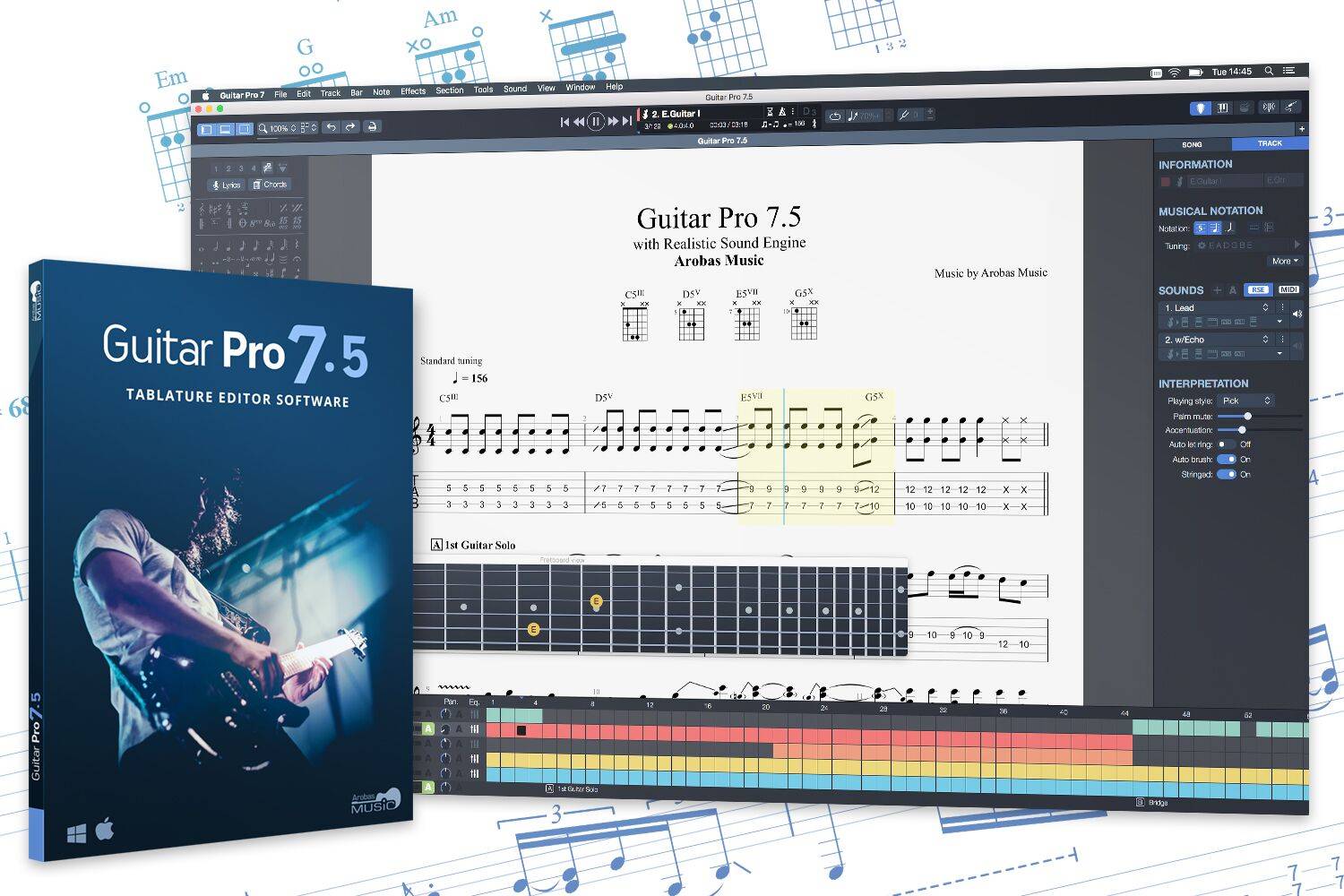 ---
Extended Warranty Option
Finally, you'll have the option to purchase an extended warranty. This is a personal choice. Some people really love them because they give you peace of mind.The real value is in the 3-year warranty which covers the guitar head to toe. We'll fix it or replace it. You ship it to us on your nickel, we'll ship it back to you on ours. It's that simple. The warranty does not cover the battery.